FLOUR MILLING PROCESS
Carefully selected wheat grains are thoroughly cleaned to remove all adhering impurities and blended before milling them to produce Maida, Semolina (Sooji), Atta, Chakki Fresh Atta and Bran. Clean and hygienically built and maintained mill building and warehouses ensures utmost hygienic products. Mill's water requirement is met from Rainwater Harvesting and modern filtration and treatment system, which ensures that water is useful for the food industry complying with Food Safety Standards. Since wheat is not grown in southern part of India, the mill has built 12000 MT of steel silo storage to ensure continuous supply of quality raw material and another of 8000 MT is under installation.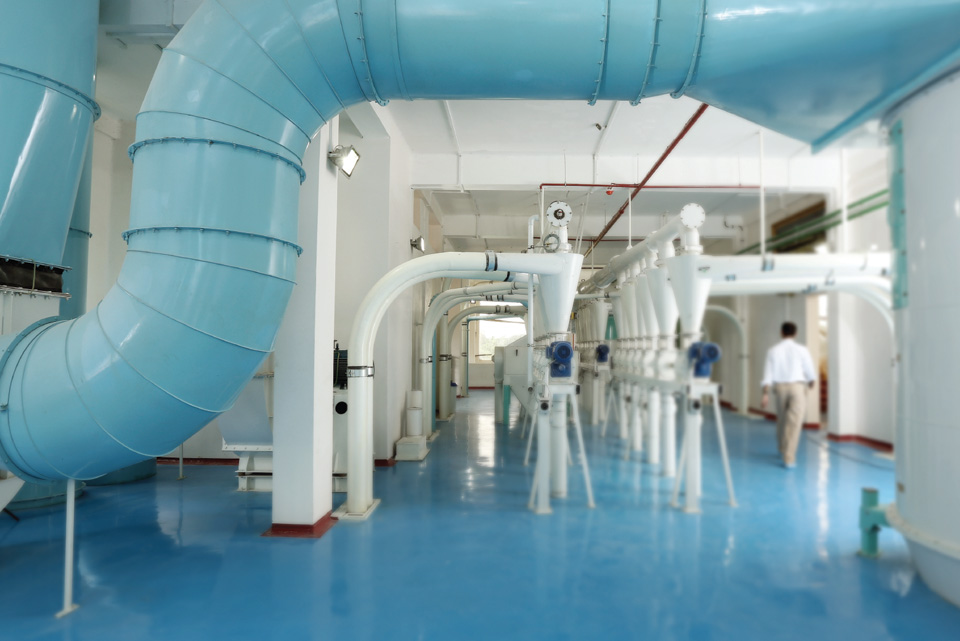 AIRJET FILTERS
The mill deploys jet filters in all its wheat cleaning and processing lines to ensure that the exhaust air let out to the atmosphere is totally free from dust. A Rain Water harvesting system with water treatment plant provides for mill's total water requirement. DRFM has received FSSC-22000:2011 certification from DNV Business Assurance, Netherlands, a rare achievement among wheat processing plants in India.
\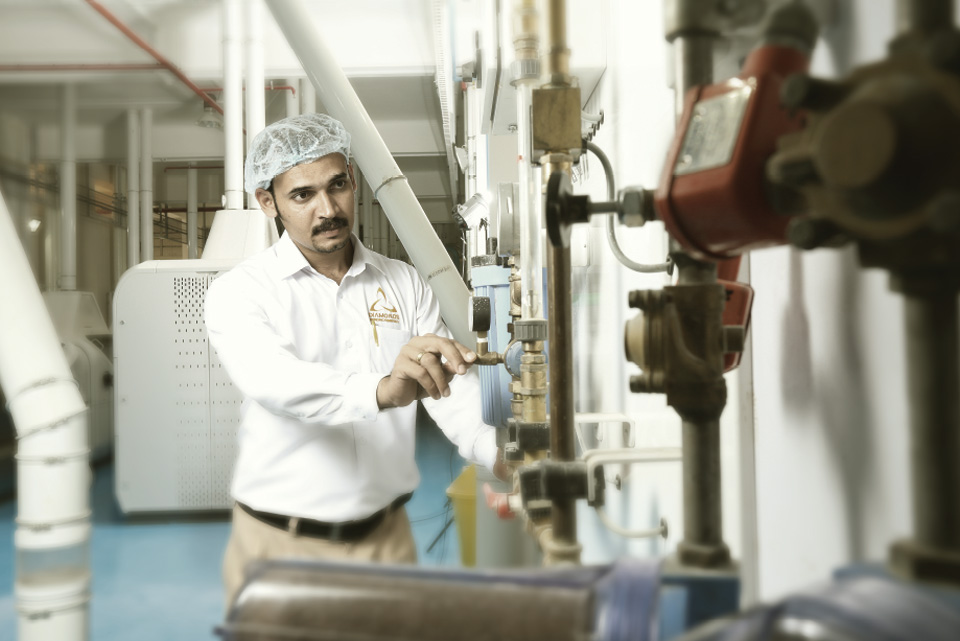 EFFICIENT MANPOWER
A team of highly efficient personnel from accross the country operates under a Senior Milling Technologist to produce the desired product that always ensure consistency.
TRUST IN QUALITY
The Mill also has an in-house Lab to support the production processes. Lab is equipped with modern instruments such as NIR 9500, Lab Mill, Moisture Analyser, etc. Regular monitoring of the quality of wheat by an experienced chemist helps in the quality assurance of raw materials and finished products.
SOFT & FLUFFY DOUGH
FOR DELICIOUS DINING
BENEFITS OF DIAMONDS
CHAKKI FRESH ATTA
(100% WHOLE WHEAT ATTA)
DIAMONDS
CHAKKI FRESH ATTA
100% WHOLE WHEAT ATTA